You've spent a lifetime doing great work
Now it's time to get out there, level yourself up, and have some fun.
The Educators Pro Digital Accelerator will help you launch your next steps and build for your most exciting future.
Get online
A standout digital presence can change your career. Let us help you introduce yourself to the world. Express yourself and share your ideas. Position yourself as a thought leader. Be found by and connect with others.
Start speaking
Build a professional speaking or workshop offering. Share your bio and samples of your talks. Build yourself up to a TED talk or other leading talk. Get found by the right audiences.
Begin consulting
Coaching and consulting can be a wonderful and income-generating experience. Let us help you get started, and then scale beyond needing to be in every room yourself.
Launch a book
A great book doesn't write itself. And it won't get into people's hands by itself either. Leverage our templates and tools for testing your ideas, showcasing your book, and selling it to the right people.
Build a course or cohort
We've all had enough Zoom to last a lifetime. Create your own remarkable self-paced courses, synchronous cohort-based learning experiences, or engaging membership community.
Create your own toolkit
The business model canvas paved the way for Creative Commons toolkits and showed us what they can do for a discipline. What tools, models, frameworks, or canvases do you want to share? What role might they play in your personal digital strategy?
Start a blog or podcast
Blogs and podcasts aren't new. But doing them well isn't easy. Let us lend you our expertise, our tools, and our experience to help you launch your new blog or podcast project.
Build an audience
You do great work. What if more people could find it? What if you could boost adoption, engagement, and collaboration? We can show you how to generate genuine interest and reach more people.
Monetize your passions
We offer tools and workflows for capturing some of the value you're creating – from demand generation, to members-only paid content, to virtual and downloadable products such as coaching, courses, and cohorts.
Land a job
LinkedIn, resumes, and CVs are great, but they can only tell part of your story. Take charge of your message and position yourself for the job you want.
Get promoted
Help people understand and assess you based on your merits. Don't tell them, show them why you deserve to be promoted.
Retire on fire
The pandemic has changed things in so many ways. For worse but also for better because many of us now see more clearly what we want out of life. Whatever that might mean for you, we'd be honoured to help you transition on a mission or retire on fire.
Who is this for?
Whether you're a professor, teacher, researcher, tech commercializer, consultant, author, artist, inventor, founder, or the leader of an entrepreneurial team that wants to scale its impact, you can unlock your expertise with the right digital presence and strategy.
The Digital Accelerator is built for anyone who wants to make that happen. And who doesn't want to go it alone.
What does it include?
Participants selected to participate in the Digital Accelerator get the following: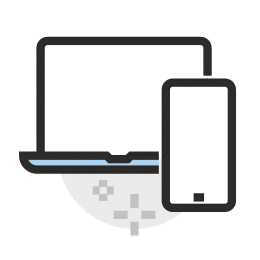 A $3,000 –
$30,000
website
Your own beautiful, professional, simple to use, secure, and fully scalable subscription-based digital foundation.
Built on top of the ubiquitous WordPress platform and extended to enable your specific project requirements.
Because you need the best tools but don't want to even think about all the techie stuff.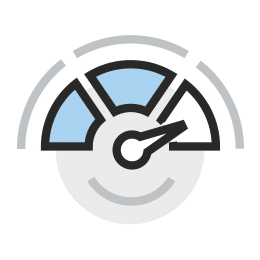 A series
of Impact
Sprints
The challenge, support, scaffolding, and in-person guidance you need to succeed.
Delivered through a series of customized and carefully designed one-on-one digital, brand, business, and personal strategy sprints.
Because even the best tech in the world doesn't bake an innovation cake.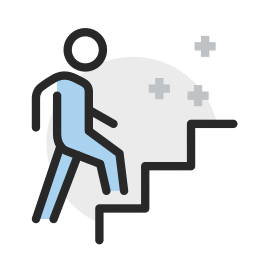 Your own
personal
CTO
Your own dedicated chief transformation officer (CTO) so you can stay focused on doing what you do.
Because your transformation journey isn't the same as anyone else's. Because we've driven these roads before.
And because you can't both drive and navigate on your own.
What are others saying?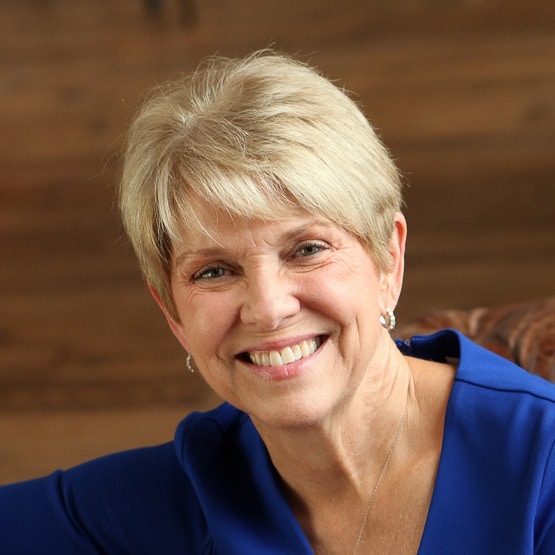 Dr. Rebecca White
Entrepreneurship Professor and Center Director ∙ Distinguished Chair of Entrepreneurship ∙ Past President, USASBE

Working with Educators Pro has helped me to refine my strategy and bring my digital assets and brand under one umbrella.
I'm most excited about the fact that working with Alex as my CTO means the technology becomes invisible and easy to use so that I can focus on building my ideal digital presence. I am amazed at what we have accomplished in a short time period.
Their Digital Accelerator has been a thoroughly enjoyable and remarkably effective program, and I encourage every educator to give themselves the gift of this experience.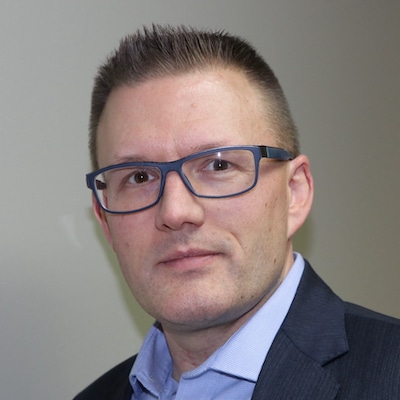 Randy Paquette
Executive Director, Social Venture Partners Calgary


The Educators Pro Digital Accelerator has been a very enjoyable and deeply productive experience for our team and I recommend it to any leader in the nonprofit sector. In just our first 10-day sprint we were able to launch a completely new website and online identity for our nonprofit that's beautiful and modern but also provides us with the foundation we need for our upcoming digital experience and online community initiatives.
Having Alex as our CTO keeps us moving in the right digital direction and allows us to stay focused on leveling up our organization. The coaching and templates helped us tighten up our message and the thoughtful sprint-based approach already has us accelerating our impact.
We're coming out of this with a top-shelf professional web presence, but we've also been able to step back and develop a meaningful strategy for our digital next steps as a social sector leader. Every moment has been efficient and relentlessly focused on our success.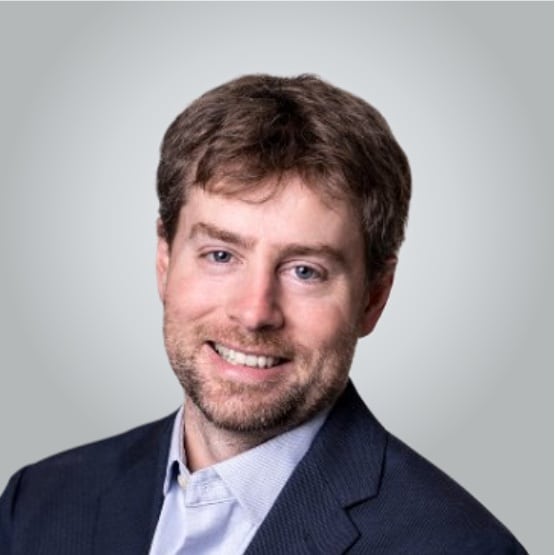 Jeff Couillard
Co-founder of the t.school ∙
Co-CEO The Ally Co.


We're using Educators Pro's solutions and participating in their Digital Accelerator to build out the business model, website, and online presence for a new leadership and innovation design school.
The sprint-based approach and the dual focus on rapid prototyping and clear strategy are allowing us to move much more quickly than we're used to, while ensuring that we're moving in the right direction. Already, it's looking like we're going to be able to scale our learning and development work, grow our corporate community and generate more income – all while having more impact.
I highly recommend Educators Pro whether it's for your first website and blog, or for going deep like we are.
Frequently Asked Questions
How can I apply?
We're working with people by invitation, and accepting new participants again on a rolling basis.
We like to start by getting to know each other.
If you're interested in joining or knowing more about the Digital Accelerator then reach out on LinkedIn.
Tell us about yourself. Share something you're thinking about doing – big or small. Ask us a question.
Or just say hello!
We'll get back to you as soon as we can and look forward to getting to know each other.
What does it cost?
The fee for the Digital Accelerator depends on the scope of your project. Let's be in touch and figure it out from there. After that, the ongoing subscription fee starts at $57 a month, as outlined below.
Do you have a newsletter?
You bet. Just tell us how to reach you:
This will only be used to send you the occasional update.
Who and what's behind all of this?
Educators Pro was co-founded by an internationally award-winning teaching professor who's been tenured in both entrepreneurship and engineering schools, and by the entrepreneurial leader of a seasoned web-design and digital marketing company.
Our Educators Pro eSuite provides a powerful and seamless layer on top of WordPress that allows you to leverage the world's best fully road-tested personal EdTech solutions with ease. And it comes with pre-built tools and templates that'll have you looking and working like a seasoned professional as easily as you can copy + paste.
For graduates of the Digital Accelerator, the eSuite is available on a subscription basis, which, depending on the extensions you want to turn on, gives you a $3,000-$30,000 website for $57-$200 a month.
Our team also manages, secures, updates, and relentlessly supports it all – so you don't have to even think about that.
Couldn't I just get myself a Wix, Weebly, or Squarepace site?
Yup. And that can be a great place to start.
In short: We're happy if that works for you. We'll also be happy to help if your project outgrows what the likes of Wix, Squarespace, Weebly, and WordPress.com can offer.
We break things down a little in the following:
Want to know more? Ask us to send you a full analysis to help you make the right decision for you.
Do we look for anything in particular?
Frankly, we don't care a whole bunch about your job title. What drives us most in this work is getting to work with fun people who do cool stuff. People who chase their passions, who share their energy, and who want to scale their impact.
Some want to become thought leaders like Ries, Osterwalder, Galloway, and Brown. Some want to start speaking and consulting, or engage an audience with a new book. Others want to get promoted. And an increasing number are ready to transition to something new or retire on fire.
Fundamentally though, most just want to do good things without having to figure out all of this on their own.
We'd love to hear what you have on the go. In addition to the kinds of initiatives mentioned above, we're keen in upcoming intakes to connect with people inspired by one or more of the following: